ASYREC is the Automated System for Relief Consignments developed by UNCTAD and OCHA
Proof-of-concept nominated for 2017 UN Secretary-General Awards under the "Innovation and Creativity" category
Enables the facilitation, coordination, and oversight of international humanitarian relief by helping the humanitarian aid coordination mechanism, the Global Logistics Cluster, to ensure that emergency humanitarian response is logistically efficient and effective
ASYREC can be delivered as Software as a Service (SaaS) – using cloud computing to ensure business continuity if national customs systems are unavailable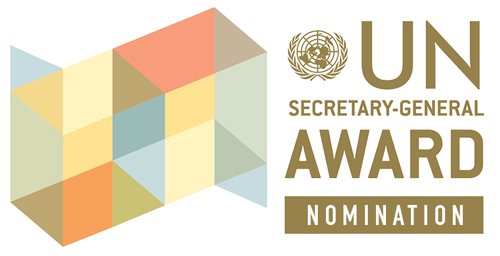 ---
ASYREC provides national customs administrations, national disaster management agencies, border agencies, and the broader humanitarian community with the support required to manage emergencies in the following phases:
Establish and maintain lists of emergency relief items, goods, and equipment typically required during disaster response, including their HS codes for each item
Define applicable border/customs procedures and simplifications, in line with the OCHA/WCO Model Agreement on Customs Facilitation in Humanitarian Assistance, as well as national regulatory and legal framework
Enable registration of organizations involved in relief operations and approval of organizations eligible to receive legal facilities
Provide eligible organizations with information about national legal facilities to ensure expedited movement of relief goods, such as simplified customs declarations, relief from import duties, and temporary admission
​​
Provide customs and other key actors with a platform to conduct capacity building, training, and simulation exercises, with a view to build and test coordination procedures and prepare effective responses to emergencies
---
Register emergency initiation, estimated duration of emergency, and government priority relief items, including requested/estimated quantities
Activate list of eligible organizations
Communicate the needs of the country affected by the disaster, helping to avoid unsolicited bilateral donations
Enable the lodging of electronic simplified/provisional and supporting documents prior to the arrival of goods, with consignments flagged as humanitarian relief
​
​​ Pre-arrival processing using risk-management techniques, with immediate release upon arrival. Prioritisation of physical inspections and coordination of controls upon arrival, if required, through fully automated processing and rapid release of goods by customs
​​ Monitor the volume of relief items imported, update list of emergency relief items and adjust quantities, extend duration of emergency if required
Monitor non-compliance and suspend simplifications in case of serious or repeated violations
---

Record and notify the end of emergency procedures​
Perform post-clearance audit and assessment of humanitarian operators' compliance
Update list of priority items and eligible organizations as required
---
ASYREC is automatically activated when the affected country makes a request for international assistance or accepts an offer of international assistance
Registration and approval of organizations eligible to receive legal facilities prior to any emergencies with each organization's compliance continuously monitored during and after the emergency
Identified priority needs are recorded in ASYREC at an early stage and updated during the disaster for effective control of unsolicited donations
ASYREC facilitates the identification by customs administrations of humanitarian consignments and helps to distinguish these from non-humanitarian shipments
Shipments by eligible organizations are prioritized during the emergency, minimizing delays and reducing congestion at the border
Shipments by eligible organizations are prioritized during the emergency, minimizing delays and reducing congestion at the border
Post-clearance audit controls and assessments of humanitarian operators' compliance performed by customs and disaster management agencies
Data from ASYREC transferred to Logistics In-Kind (LogIK) online database for cross-border movement of emergency relief items, providing an accurate overview of incoming relief to member states and donors which enables a better understanding of what to donate and how to improve the planning of an international humanitarian response
Configurable to allow its implementation in any member state, independent of the operational customs IT system, as an online system or as a standalone system when a customs' IT system is not operational
---
ASYREC is available to countries and territories free of charge (no cost or license fee), via technical assistance agreements for the provision of training and support during the customization, testing, piloting, and rollout of the national ASYREC system
It involves the national disaster management authority (NDMA), the customs department, other regulatory agencies, international organizations, the private sector, and the humanitarian aid community. The duration of such a technical assistance project is estimated at 6-12 months. The effective duration of the project and the associated budget to cover the cost of expertise, capacity building, and deployment are subject to the specific conditions and requirements of the interested countries.
ASYCUDA Programme
Bocage Pavillion 1, UNCTAD/DTL,
Palais des Nations, CH-1211
Geneva 10, Switzerland
asyrec@asycuda.org
www.asycuda.org